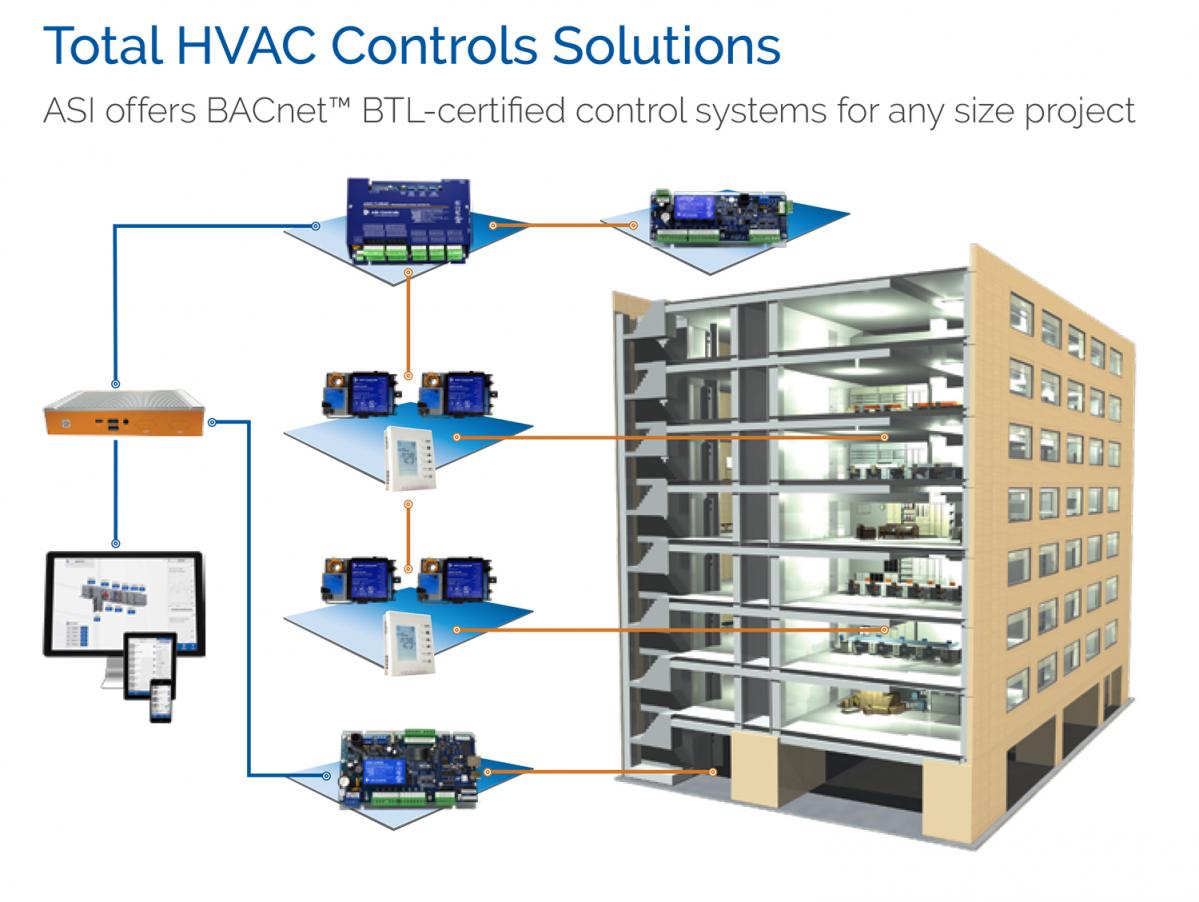 MADISON HEIGHTS (3/13/23) - Cochrane Supply & Engineering is excited to announce they recently entered a distribution partnership with California-based building automation controls manufacturer, ASI Controls. ASI manufactures leading-edge digital controls solutions for HVAC control, building automation, and energy management applications. Through this partnership, Cochrane Supply continues to strengthen its offering of innovative BAS technologies.
ASI Controls specializes in networked HVAC control systems and Energy Management Systems designed to optimize environmental condition for seamless energy management, ultimately helping to lower facility and equipment operating costs.
"We are excited for our new partnership with ASI Controls," said Nicole Conklin, Director of Products & Marketing for Cochrane Supply. "ASI's line of robust, backward compatible, and future-forward technologies enhance our offering of industry-leading digital control solutions."
ASI offers a complete line of BACnet BTLcertified controllers, including B-BC freely programmable devices for network, supervisory, AHU, equipment and central plant control applications, and B-ASC unitary devices with selectable personalities for VAV, package unit, heat pump, fan coil and similar applications.
---
About ASI Controls
ASI Controls is an original pioneer of Direct Digital Controls. In 1987 ASI introduced the world's first smart VAV controller at AHR World Tradeshow. Co-Founder Bill Chapman, then president of AHR, partnered with qualified resellers, system integrators, and OEMs to apply their domain expertise to create powerful and dependable automated control solutions built on ASI Controls products. Some milestones throughout the last 37 years include the introduction of graphical wire sheet programming at the 1991 AHR World Tradeshow, Niagara 4 Graphical Batch Editing software, and five BOMA Large Building of the Year awards. Solutions range from small applications, such as OEM control of a chiller, AHU or other mechanical equipment; through mid-size applications, such as building automation systems on a single controller or network of controllers; up to very large systems with thousands of networked controllers integrating equipment and devices from many vendors using BACnet™, OPC™, and Modbus protocols.
For more information, visit www.asicontrols.com

About Cochrane Supply & Engineering
Cochrane Supply & Engineering, headquartered in Madison Heights, MI, was founded in 1967 and has grown into a Leading Smart Building Controls Supplier. Recognized as one of the Nation's Top 50 HVACR Distributors by Distribution Trends Magazine, the company proudly serves Michigan, Ohio, Kentucky, Indiana, Colorado, Texas, and Canada (Canada Controls). Cochrane Supply is pleased to offer a huge inventory of products for comfort, safety, and security for commercial and industrial buildings, as well as provide world-class technical support, development and training for building automation systems and controls.