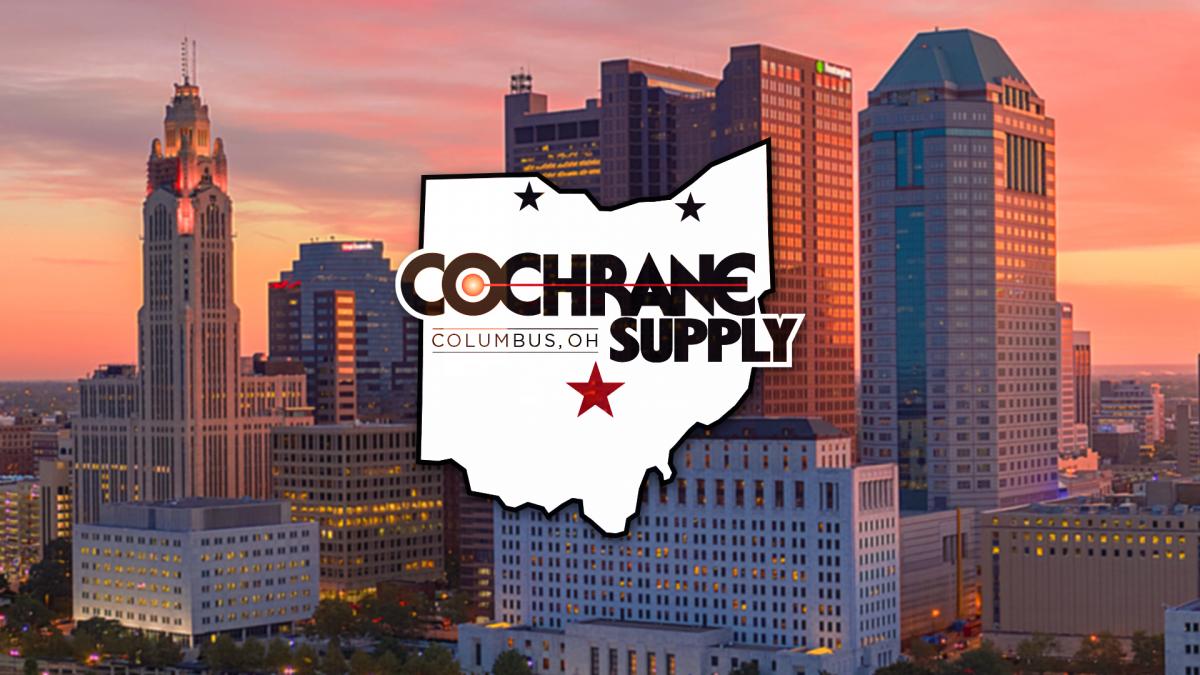 Cochrane Supply & Engineering, a Michigan-based Smart Building Controls Distributor, is excited to announce the addition of their new Columbus, Ohio branch. The official Grand Opening Event is set for January 18, 2023.
Expanding into Columbus provides a strategic move for Cochrane to strengthen their service capabilities for customers throughout central and southern Ohio. The Columbus branch is the third branch to open in Ohio for Cochrane Supply, joining locations in Cleveland and Toledo.
"Opening a branch in Columbus allows us to finally bring all our services to our great customers in Columbus and Central Ohio," said Scott Cochrane, president of Cochrane Supply.
The addition of the Columbus branch marks the 10th branch to open nationwide, capping off an impressive period of expansion for Cochrane Supply. Columbus becomes the third location to open in the last six months, along with locations in Texas and Colorado.
"We're excited about the fresh markets that the Denver and Dallas locations open for us," said Scott. "But adding Columbus fills a void in the heart of the Midwest, where we plan to help our customers experience new levels of success."
About Cochrane Supply
Cochrane Supply & Engineering, headquartered in Madison Heights, MI, was founded in 1967 and has grown into a Leading Smart Building Controls Supplier. Recognized as one of the Nation's Top 50 HVACR Distributors by Distribution Trends Magazine, the company proudly serves Michigan, Ohio, Kentucky, Indiana, Colorado, Texas, and Canada (Canada Controls). Cochrane Supply is pleased to offer a huge inventory of products for comfort, safety and security for commercial and industrial buildings, as well as provide world-class technical support, development and training for building automation systems and controls. For more information, visit cochranesupply.com.