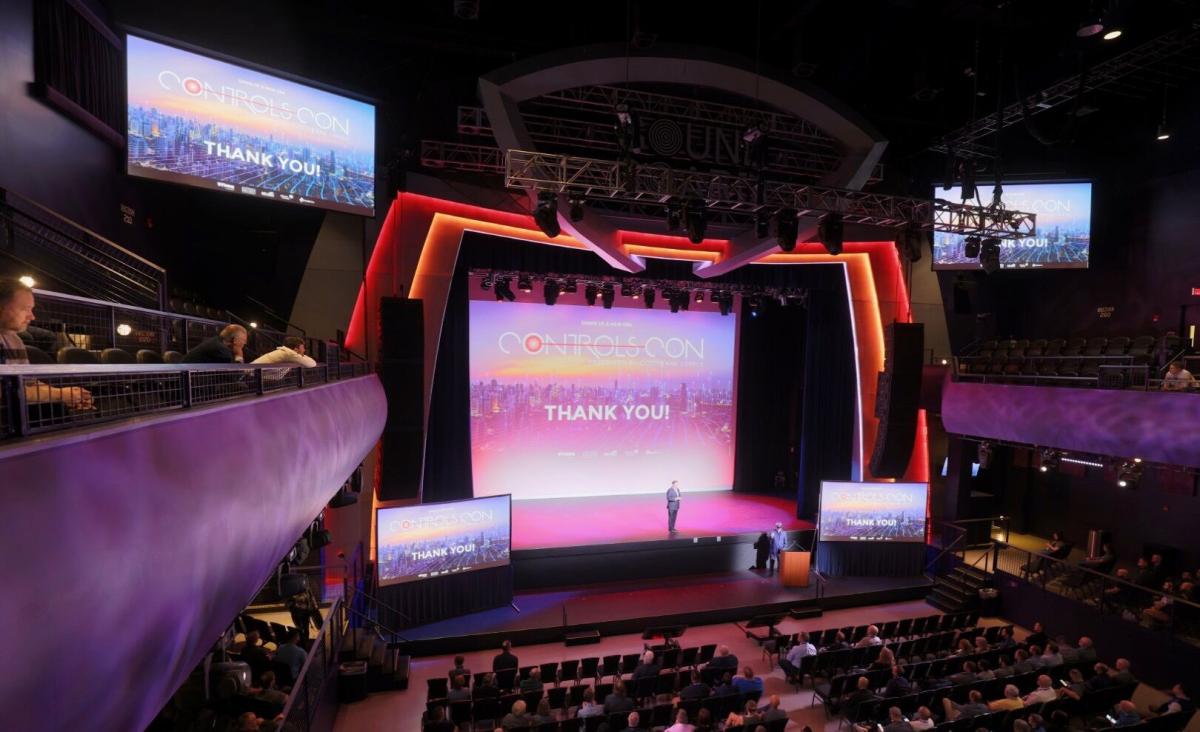 Cochrane Supply & Engineering hosted Controls-Con 2023 at the MotorCity Casino Hotel in Detroit, Michigan. The sold-out, 3-day tradeshow & conference brought together some of the most influential leaders in the building controls industry to lead a series of engaging keynote presentations and breakout educational sessions. This year's show was the first in-person Controls-Con since 2019, attended by over 500+ master systems integrators, building engineers, application developers, building owners, and facility managers.
Officially sponsored by Vykon by Tridium, this year's theme was "Dawn of a New Era", focusing on the transition from the comfortable knowledge of serial networked devices to the unknown world of IP internet-connected devices. The mission for Controls-Con 2023 was to provide a glimpse into how companies such as Tridium, Johnson Controls, Belimo, Distech Controls, and KODE Labs are responding to the challenges and opportunities of our increasingly connected world.
We were pleased to hear extremely positive feedback from both vendors to attendees. Controls-Con brought a more intimate level of interaction for vendors and attendees, providing value for each conversation. Attendees stayed engaged throughout the 4-hour general session, and breakout sessions saw healthy attendance and interaction during Q&As. Controls-Con 2023 offered a variety of valuable insights that resonated with the diverse crowd of attendees. A biennial event, the next Controls-Con will take place in 2025. 
Thank you to everyone who came out and attended our Smart Building Controls Conference. Controls-Con 2023 wouldn't have been possible without our fantastic customers, generous sponsors, knowledgeable speakers, and hardworking staff. If you attended, we hope you enjoyed the show. We look forward to seeing you again in two years.
Continue Following us for more post-show coverage as it goes live, including:
Youtube uploads of keynote presentations and breakout sessions