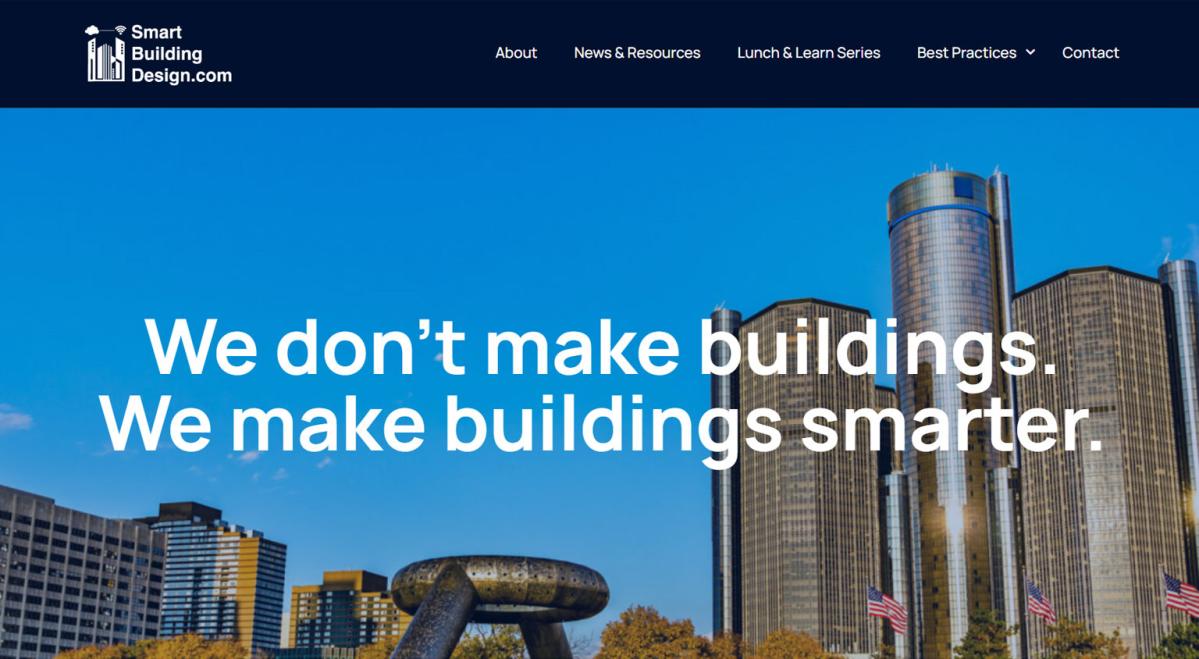 With the emergence of smart building design, new technology platforms and communication networks have been introduced that make the design and specification of building technology more challenging. To assist in providing access to the latest trends and best practices, SmartBuildingDesign.com was recently launched to help consulting engineers, network designers, and system integrators through the process of designing an effective and secure network.
SmartBuildingDesign.com is the brain-child of Gregory Fitzpatrick, CxA, in collaboration with the technical experts at Cochrane Supply, to deliver an online destination for smart building resources. With over 30 years of experience in the Building Systems and Controls Industry, Greg offers expertise with consulting engineering and cyber security.
As Business Development Leader for Cochrane Supply, as well as the Executive Director of the Real Estate Cyber Consortium (RECC), Greg is extremely passionate about providing resources to help the integrators and contractors in the field, as well as promoting "cyber harmony" among developers, real estate owners, and solution providers.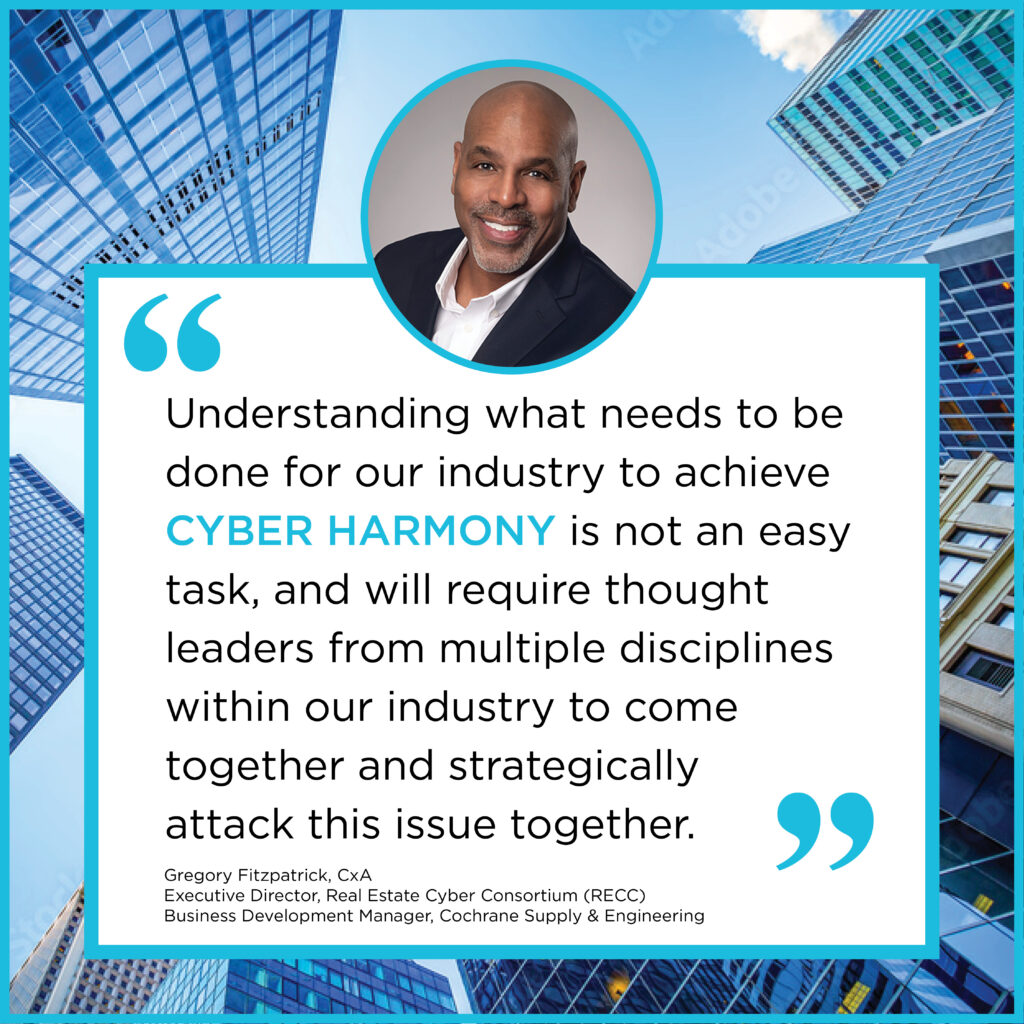 The Mission Behind SmartBuildingDesign.com
To preview the launch of SmartBuildingDesign.com, Greg was invited on to ControlsTrends podcast with Eric Stromquist. He explained the mission behind the website is to help provide guidance to consulting engineers, systems integrators, and end users who are navigating the rapid evolution of smart building controls.
The site features pages dedicated to:
Beyond these featured topics, you can directly request a Lunch & Learn Session, where we work with you to customize an educational event, with lunch provided by us, featuring a presentation covering the latest products and best practices for designing an intuitive and secure system.
Other Lunch & Learn topics include:
How to Design an OT Network
A Unified Approach to Smart Building Technology
How to Specify Integration - Div25
Introduction to Cyber Security for OT
Managing Harmonic Distortion
Introduction to HALO Smart Sensor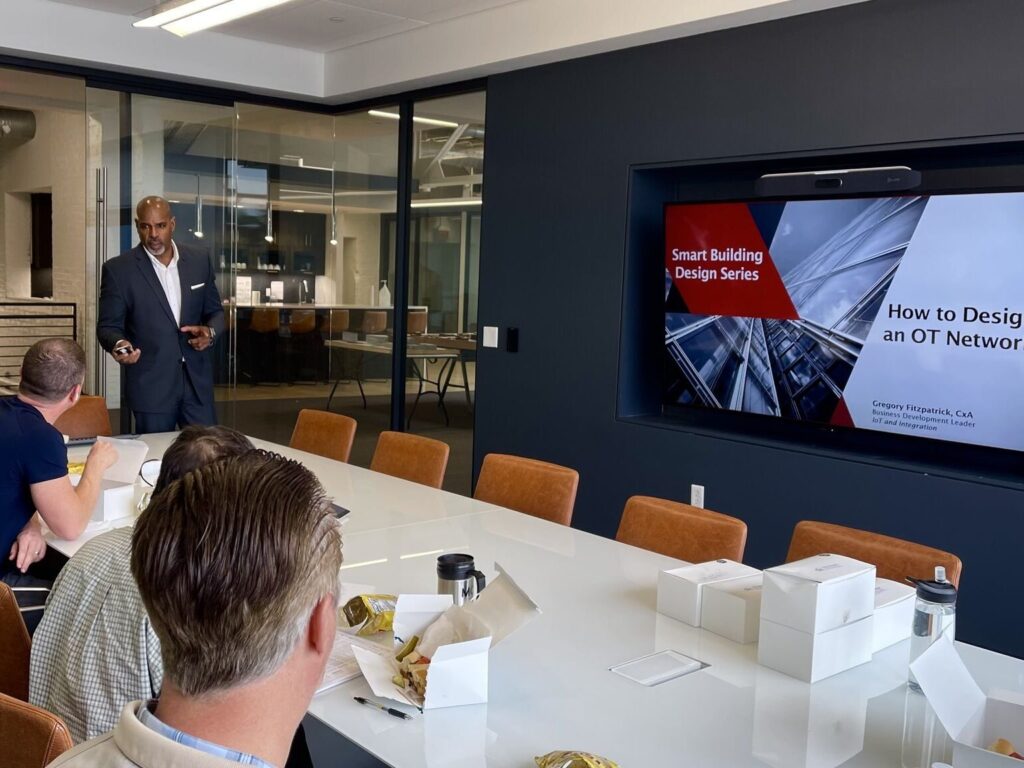 Expertise in BAS Cybersecurity and RECC, Promoting Cyber Harmony
RealComm | IBcon 2023 commemorated its 25th anniversary last June 13-15 in Las Vegas, where Greg Fitzpatrick was invited help host The Real Estate Cyber Consortium's CRE Cybersecurity Forum.
Greg wore many hats at the conference, promoting the official launch of SmartBuildingDesing.com and representing the RECC Booth, spreading the Cyber Harmony message among a targeted audience filled with industry leaders of the Commercial Real Estate industry.
Realcomm recently published their Summer 2023 edition of Edge Magazine and Greg Fitzpatrick had the opportunity to provide an article reintroducing RECC to the Realcomm community and outlining how we achieve CYBER HARMONY in the commercial real estate industry and throughout its supply chain.
SmartBuildingDesign.com will strive to deliver valuable resources tailored to aid consulting engineers, network designers, and system integrators in the intricate process of crafting effective and secure networks for smart buildings. Conceived by Gregory Fitzpatrick, an industry expert with over three decades of experience in Building Systems and Controls, in collaboration with Cochrane Supply's technical specialists, this platform will be your comprehensive online hub for smart building resources.