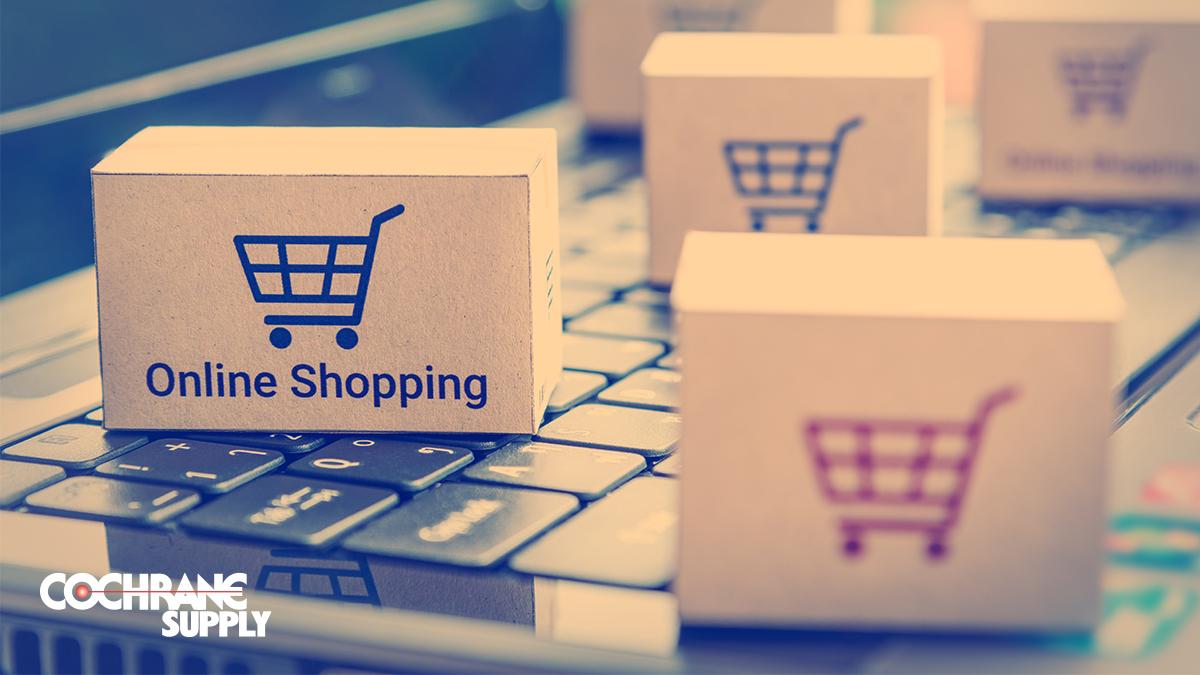 It's been a long time coming and it's finally here—a brand new Cochrane Supply website with a fully-functioning e-commerce shop. The new coat of paint brings dedicated web pages for each of our branch locations, our new official Insider News blog, and current Cochrane Supply customers can enhance their shopping experience with a free e-commerce account. Ready to sign up? Hit the link below to register, and keep reading for a rundown of the various features of the website.
Current Cochrane Supply customers can
and get started with e-commerce
There are many different features on the new website, and there are still more to come. Here are some of the features you can experience today:
Search the entire Cochrane Supply catalog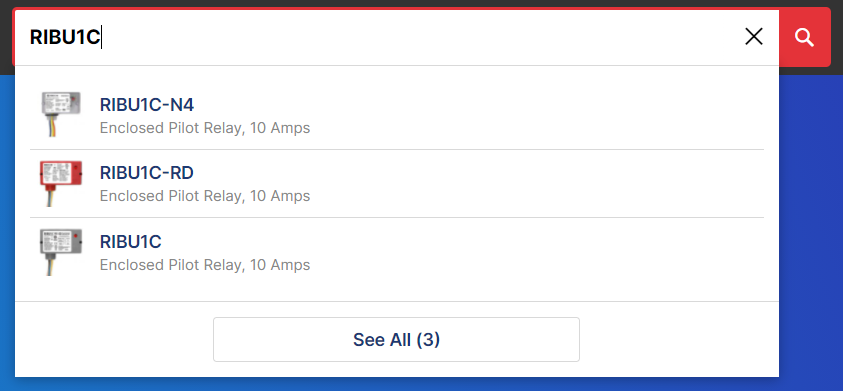 The search bar in the header gives you quick access to the entire Cochrane Supply catalog. You can search by product names, product numbers, brand and more. The All Products section of the header lets you browse the catalog by the various categories we have setup.
Quick access to your pricing
Once logged in, all pricing shown reflects your company's real-time pricing with Cochrane Supply. Need a simple quote? Add all of your products to your shopping cart and check out the subtotal!
See what products are ready for pickup at your local Cochrane Supply branch
Use the Now Shopping link next to the search bar to select which Cochrane Supply branch you would like to shop. Once selected, all product lists and details pages will show you if that product is ready to pickup at that branch today, and the details page will show you exactly how many are available at the branch.
Use Requisition Lists to save frequent purchases
As you search products you can easily add them to your cart, or add them to a Requisition List. These lists are like a wish list, but you can have as many requisition lists as you'd like, edit them as desired, and add the entire list of products to your cart at any time. If you frequently make a purchase of the same products, or frequently need to check pricing on them, add them to a requisition list, and add the entire list to your cart whenever needed.
Download product documentation
The details page for various products includes product description and pricing, and for many products, technical details and documentation. Search your product and get quick and easy download access for the documents you need.
Submit orders directly to Cochrane Supply
Ready to check out? The checkout process on our new e-commerce platform allows you to select shipping or branch pickup from any Cochrane Supply branch.
Simple shipping options are presented, and once your order is packed and ready, we'll update you with the details and pricing per usual. Purchasing a license or digital product? Just use the Email shipping option.
Branch pickup is available for all of our branches. Product not ready for pickup? Don't sweat it. Continue with checkout and we'll order your items and let you know when they're ready to be picked up.
You can pay with a purchase order number or directly on the website with a credit card. Credit cards are authorized, but not charged until Cochrane Supply processes and completes your order.
View your entire customer account history with Cochrane Supply
The My Account and My Orders sections give you details on your e-commerce account and online orders, and under the Customer Connect section you can browse your full account history with Cochrane Supply, past and present.
---
Still to come
We're just getting started with our e-commerce offering, and there are plenty of features on the horizon to look forward to:
Add to cart right from the search bar. Quickly build a cart using the on-demand suggested results from the search bar.
Quotes. Build quotes directly on the website and convert them to orders when ready.
Configurable product sets. Need to assemble all the products necessary for a JACE? We'll have a dedicated experience that lays out all of your options and allows you to add any quantity of the assembly to your cart.
Enhanced experience for providing additional info. Currently we rely on you to provide details for products like license upgrades by using your order's line item notes or order comments. Soon we'll ask you for additional info directly on the website, ensuring your order is ready to go when received by Cochrane Supply.
More data! We are constantly expanding and adding more data to our product library. More pictures, more technical details, more documentation, and more search attributes to help you more easily find what you're looking for.
It's an exciting time at Cochrane Supply and we look forward to building an even more robust relationship with our customers. If you have any feedback or questions, you can email nicole@cochranesupply.com. See you soon on the new website!