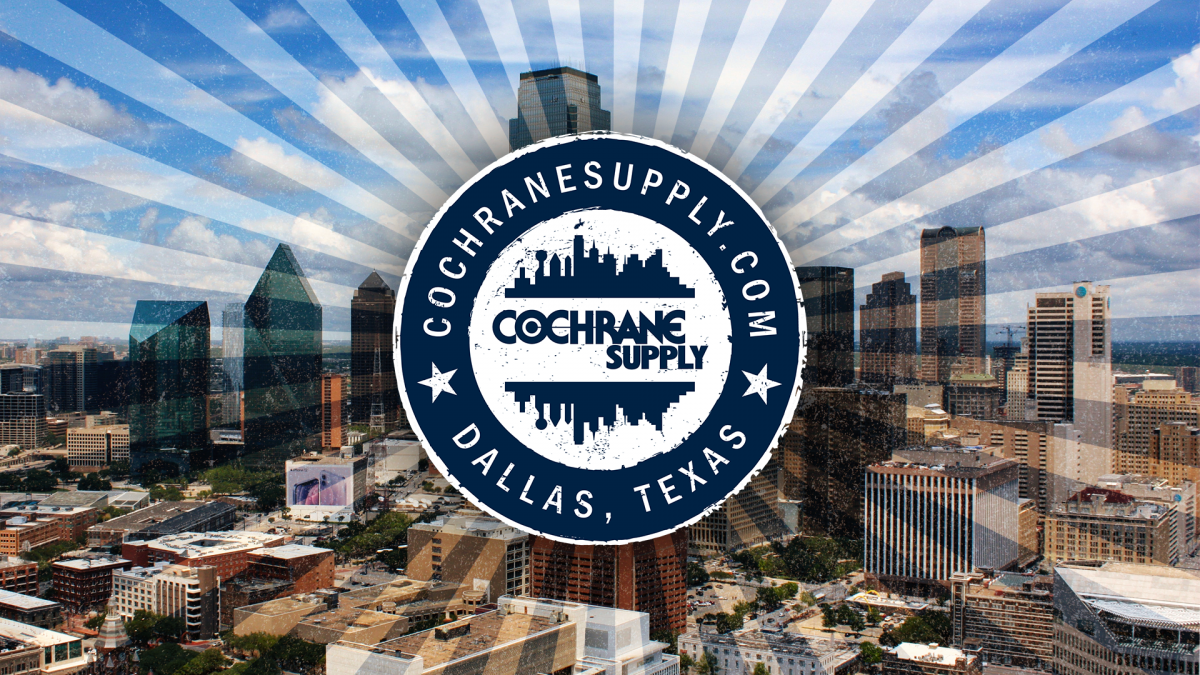 Cochrane Supply, a Smart Building Controls Distributor from Michigan, has acquired Control Tech Supply in Dallas, Texas. As of November 1st, 2022, Cochrane Supply has taken over all operations of Control Tech Supply and plans to offer the same great service Control Tech's customers are used to receiving, plus the 55 years of Smart Building Controls experience offered by Cochrane Supply.
The acquisition of Control Tech Supply will broaden Cochrane Supply's national footprint and start a new chapter in Smart Building Controls products and services to customers in Texas, Oklahoma, Louisiana, and Arkansas. For more information, read the full press release here.
Cochrane Supply Dallas, TX Grand Opening Event
The Grand Opening celebration of Cochrane Supply Dallas, will take place on November 16, 2022, from 10:00AM to 4:00PM. It will be a six-hour celebration packed full of excitement, swag, and networking. On-site event highlights will include:
Live music
Free BBQ lunch
Networking with Local Industry Peers
Meet-and-Greet with the Faces of Cochrane Supply
Giveaways, Fun Activities, and More!
Invite Your Colleagues!
The Grand Opening event for Cochrane Supply Dallas is open to all building automation and HVAC professionals, so feel free to share the details with co-workers and/or on social media!
Cochrane Supply Dallas
11258 Goodnight Lane, Suite 101
Dallas, TX 75229
(972) 243-6884
dallassales@cochranesupply.com